Fall Festival – Collector Car Showcase Weekend
The end of summer doesn't mean the end of Woods fun! Enter your ride into our 3rd annual Collector Car Showcase! Kilt Crawl! Craft beer swap!
Welcome LAMBDA Car Club and NE Nudies Group members!
FREE SUNDAY NIGHT CAMPING!
Hourly Schedule
Day 1
-

Free Sunday Night Camping!

Reserve Friday and Saturday nights, get Sunday night free! Discount is applied at time of reservation when all three nights are reserved simultaneously.
Fri 9:00pm

-

Kilt Crawl**

Celebrate the half way point to the next St. Patrick's Day with a night time shot crawl around camp in your kilt! Just like a Pub Crawl, except we don't have pubs, we have camp sites! Wear your kilt (or skirt) and join your fellow Celtic Campers as we crawl from site to site for liquid happiness and an Irish traditional toast! $5 donation. All profit goes to The Woods Campground party fund.
Gather in front of Guest Services
Fri 9:00pm

-

11:00pm

Karoake

Show your talent on the mic with DJ Brian K's Open Mic Karaoke.
Dance Club
Fri 11:00pm

-

2:00am

Kilt night in the Club

Dance your pants off with the return of the Undie club night. Break out your best underwear - thermal or skimpy!
Dance Club w/ DJ Brian K
Sat

-

Sun

Relaxing Massage

You're on vacation - treat yourself to an incredible massage! Jim is available to massage weekend days. Be sure to reserve your time and let the stress fade away! To schedule an appointment, TEXT or call 908-229-0817
Garden Gazebo
Sat 10:00am

-

10:45am

Yoga with Dan

Everyone is welcome! All of our bodies and goals are very different, and this class honors whatever level you are at in your yoga practice.
Dance Club
Sat 10:00am

-

Free & Confidential HIV & Syphilis Testing

Caring Communities is again partnering with The Woods Campground for another season of free HIV & Syphilis Testing! If you're sexually active, you should be tested.
Clubhouse Patio
Sat 11:00am

-

Volleyball - Advanced Play

Come by yourself or with friends. Form teams on the court.
Sand Volleyball Courts
Sat 12:00pm

-

4:00pm

Collector Car Showcase

It's the 3rd Annual Woods Campground Collector Car Showcase where you can check out the classy rides owned by fellow Woods guests including members of the Delaware Valley region of Lambda Car Club International, the largest collector car club for gay and lesbian people in North America. Want to bring your own vehicle to display (cars, trucks, motorcycles, golf carts, campers)? Please contact Woody@TheWoods.camp. All guests are welcome to participate!
Hemlock Lane (across from Sophia)
Sat 2:00pm

-

Volleyball - All Levels Play

Come by yourself or with friends. Form teams on the court.
Sand Volleyball Courts
Sat 2:00pm

-

Pumpkin Carving Contest

Show your pumpkin sculpting talent and win a cool trophy! Voting by camp guests will determine the Lord of the Gourd!
Sat 4:00pm

-

6:00pm

Craft Beer Swap Party**

Craft beer lovers - this event is for you! Try some new-to-you crafts brews and possibly take a few to-go to enjoy later. Do not drink and drive!




Here's how this is going to go down:

SWAPPERS: Bring chilled bottles or cans of craft beer to the clubhouse patio. A large ice-filled bin will be available to accept contributions. For each standard size craft beer you will receive a ticket. Those tickets can then be spent to receive a beer of your choice to try, or re-try as needed. Easy-peasy. Home brewers are also welcome to share your good brews. Please, no experiments. Labeled or easily identified preferably. NO "fake" craft beers like Labatts! We'll be watching the check in's like a hawk!

Cash contributions will be accepted for snacks. No tickets will be sold by the hosts to exchange for beer. Beer contributors may do as they see fit with their tickets.

NON-SWAPPERS: If you're friendly and smell nice, maybe one of the swappers will give you a swig or two out of their bottles!

Clubhouse Patio
Sat 8:00pm

-

10:00pm

Piano Night Under the Stars

Please join us at the Courtyard at the Lake for the third annual Piano Night Under the Stars. Come relax by the fire, have a few drinks, sing a song or two and enjoy an evening with the camp family.
Site 6
Sat 9:00pm

-

11:00pm

Karoake

Show your talent on the mic with DJ Brian K's Open Mic Karaoke.
Dance Club
Sat 11:00pm

-

2:00am

Onesies-Union Suit-Long Johns Video Dance Party

Wear your cozy onesies, sexy union suit or tight long johns and dance to the beat of today's hottest club hits! Buttoning your butt flap is highly discouraged!
Dance Club with DJ Brian K
Sun 9:00am

-

Noon (based on availability)

Brunch Buffet

Don't leave camp without it! Re-charge at the end of your fun weekend with a full stomach from the Woods Sunday Brunch! Menu selections vary each week with plenty of items to please everyone's palate.
Woods Cafe
Sun 10:00am

-

Free & Confidential HIV & STD Testing

HIV (1 minute test) and STD testing. Free and quick testing provided by NovusACS - the Lehigh Valley's first and only primary care practice to specialize in healthcare for the LGBTQ adult.
NOVUS Mobile Unit
-

**Events with Alcohol

Any alcohol served at this event is provided by guests of The Woods Campground or purchased through an ongoing monetary party fund collected at previous gatherings. You must be 21 to consume alcoholic beverages.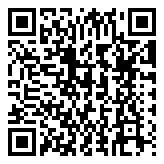 Recent Posts
Archives
Categories