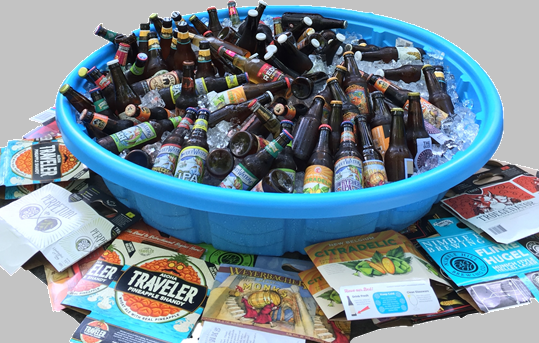 Craft Beer Swap Party
Craft beer lovers - this event is for you!
Try some new-to-you craft brews and possibly take a few to-go to enjoy later. But be smart: Do not drink and drive!
Here's how this is going to go down:
SWAPPERS: Bring chilled bottles or cans of craft beer to site 50. A large ice-filled cooler will be available to accept contributions. For each standard size craft beer you will receive a ticket. Those tickets can then be spent to receive a beer of your choice to try, or re-try as needed. Easy-peasy. Home brewers are also welcome to share your

good

brews. Please, no experiments. Labeled or easily identified preferably. NO "fake" craft beers like Labatts! We'll be watching the check in's like a hawk!

Cash contributions will be accepted for popcorn, or other snacks, and the ton of ice provided by the camp. No tickets will be sold by the hosts to exchange for beer. Beer contributors may do as they see fit with their tickets.

NON-SWAPPERS: If you're friendly and smell nice, maybe one of the swappers will give you a swig or two out of their bottles!