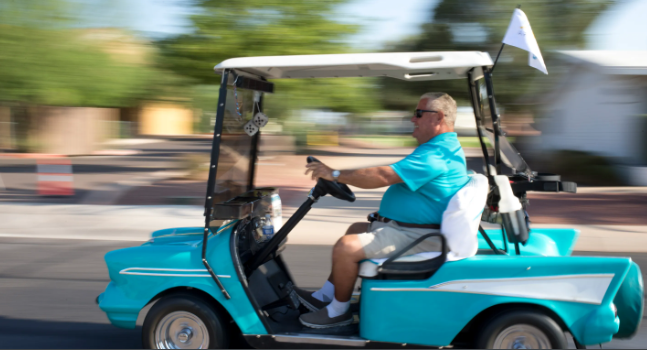 Golf Cart Speed Acquisition Training
This is an annual requirement of all golf cart drivers. Carts must first be registered for the current camping season. Line up in front of at the Guest Services office.
Consider a GPS enabled phone app which displays your speed while driving your cart. One that works good is SP33DY.