Halloween Weekend
Halloween costume party is a sight to see! Prizes for best costumes! Prizes for the best site decorations! Fall Craft Fair! Trick or Treat Boos Crawl! Not so haunted hayrides!
Welcome members of The Swallows group!
Hourly Schedule
Day 1
Fri 10:00pm

-

2:00am

Freaky Friday Dance Party

Not our official costume party, but you can still put you artistic talents to good use. Make up your face... Glam, ghoul or just smokey eyes. Don't forget the glitter!
Dance Club with DJ Rebos
Fri

-

Sat

Campsite Halloween Decorating

Decorate for the spooky holiday for your chance to win the trophy for best site! Judging on Saturday night.
Sat 10:00am

-

10:45

Yoga with Dan

Everyone is welcome! All of our bodies and goals are very different, and this class honors whatever level you are at in your yoga practice.
Dance Club
Sat 11:00am

-

Free & Confidential HIV & Syphilis Testing

Caring Communities is again partnering with The Woods Campground for another season of free HIV & Syphilis Testing! If you're sexually active, you should be tested.
Clubhouse Patio
Sat 2:00pm

-

4:00pm

The Woods Fall Art & Craft Show**

If you are interested in showing your craft, email

info@TheWoods.camp

by Friday, Oct. 18th. Tables will be provided for vendors. Snacks and beer will be provided for everyone!
Clubhouse Patio
Sat 5:00pm

-

Not So Haunted Heyyy Rides

There will be multiple rides. All leave from the road in front of the office. - Add to the fun - wear your costume!
Loading in front of Guest Services
Sat 8:00pm

-

Trick or Treat Boos Crawl-O-Ween**

Costumes required for all attendees. All boos served will be Halloween or candy themed!
$5 donation for the Camp Party Fund requested
Meet on the Clubhouse Patio
Sat 10:00pm

-

2:00am

Monster Mash

This is the fabulous Woods Halloween costume party!
Dance Club with DJ Rebos
Sat 11:00pm

-

Costume Judging

5 categories:
Funniest
Scariest
Dynamic Duo (2 costumes that share a common theme)
Best Group
Best Homemade Costume

Dance Club with DJ Rebos
Sun 10:00am

-

Free & Confidential HIV & STI Testing

HIV (1 minute test) and STI testing. Free and quick testing provided by NovusACS - the Lehigh Valley's first and only primary care practice to specialize in healthcare for the LGBT adult. NOVUS Mobile Unit
Sun 9:00am

-

Noon (based on availability)

Brunch Buffet

Don't leave camp without it! Re-charge at the end of your fun weekend with a full stomach from the Woods Sunday Brunch! Menu selections vary each week with plenty of items to please everyone's palate.
Woods Cafe
-

**Events with Alcohol

Any alcohol served at this event is provided by guests of The Woods Campground or purchased through an ongoing monetary party fund collected at previous gatherings. You must be 21 to consume alcoholic beverages.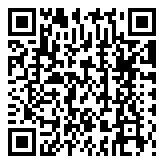 Recent Posts
Archives
Categories