Turn our hard work into your success!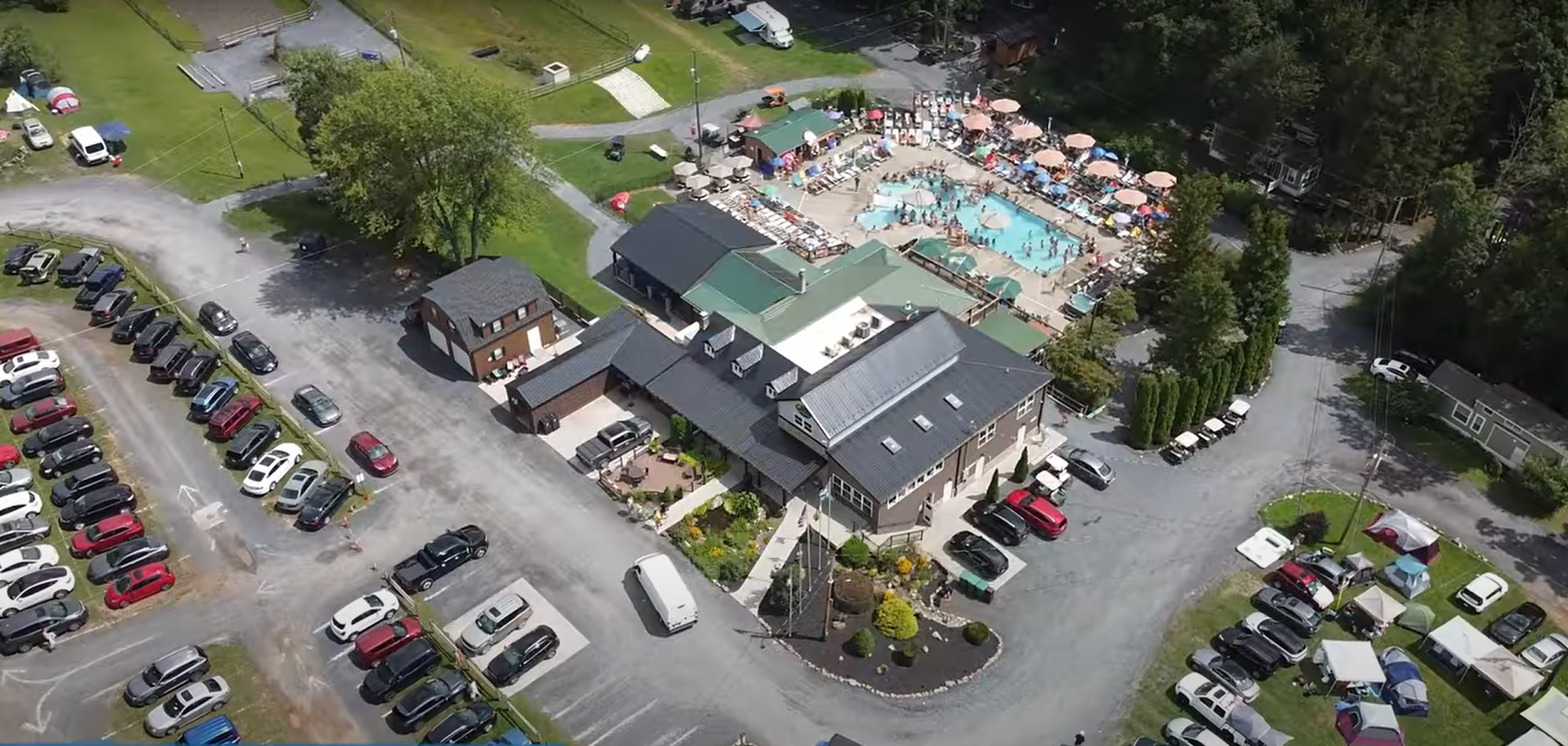 Franchise Inquiry
Hello!  We're glad you're researching this great opportunity to franchise what has become America's premiere LGBTQIA+ camping resort.  Since 2002, we have worked hard to research, plan, and develop The Woods and we're far from done!  As owners, we relied on our professional working backgrounds as well as a lot of lessons learned along the way to build a successful resort.  These days, we repeatedly say "If only we knew then, what we know now!"  That's where we can help you.  Whether you're an existing campground looking for a boost or a brand new property just ripe for development, we're willing and able to help.  It doesn't matter if you're not LGBTQIA+ themed now – we converted our current property from a drab, minimally maintained hunting camp to what it is today.
Don't just think this is just a camping business – The Woods is in the "Happy" business!
BENEFITS
Two decades of resort development experience:  During this period, we have upgraded our infrastructure, expanded our camping areas, built new bathrooms, cabins, an amphitheater and maintenance barn.  We enlarged our clubhouse, dance club and pool/sunbathing area.  All this involved working with engineers, contractors, utilities and local and state government agencies.  We have always been our own project managers and maintained control of every project.  We own or lease our own construction and maintenance equipment.  All this requires quite a bit of legal and financial involvement which now has become second nature.
Hands on experience:  We maintain and operate our own machinery.  We install and maintain our own electric, plumbing and HVAC systems.  We edit and maintain our website.  We have hosted our own Wi-Fi network.  We operate our own food service facilities.  We conduct our own accounting.  We create and place our marketing.  We plan and coordinate our activities.  The list goes on, but the point is, we have passion in our business and choose to be involved in every way.
Reservation System:  Most campgrounds need the help of an outside software company to manage their reservations.  That comes with hefty fees or a percentage of your online sales.  Our reservation system comes with the franchise!  If you're currently paying someone else for this service, the cost of a Woods Camping Resort franchise is now substantially lower.  From day one, we have developed and customized a reservation and customer management system that can be transformed for any Woods Camping Resort franchisee.  This cloud based system can be used anywhere for easy management on the go.  It maintains many databases for all reservations from the current plus past camping seasons, a reservation waiting list, daily pass registration, guest membership accounts, perm campers, customer accounting journals, camper storage, golf cart registration, and more.  There are tools which allow easy campsite segment creation, dynamic pricing, amenity charges, bulk rate changes, promotions, plus attendance and income reporting.  We have and will continue to customize this system based on needs and requests from guests, team members and franchisees.
Resort App:  We have programmed a Woods Resort app and can easily adapt it to any franchise location.  The use of our app has been a key communication tool to our guests and also from them.  It can even be tailored to segregate messages to guests on the property. 
Database:  The popularity of The Woods Camping resort means we can easily reach out to a database of over 30,000 members to alert them of a new Woods location.  Our social media presence grows daily which is also key in reaching potential guests. This notoriety will boost your efforts instantly!
---
A franchise system is only as good as each of its individual franchise owners. That's why we're selective in choosing candidates who are qualified and motivated leaders, committed to long-term growth, and excited to join a customer focused business.
The people who will have the most success with The Woods Camping Resort:
Are closely aligned with our core values and prepared to use them when making decisions.
Have strong leadership experience and good communication skills when working in a team style environment.
Trust and follow our existing systems and process.
Can adapt and evolve with change.
Are passionate about being in the hospitality business and over delivering guests' expectations.