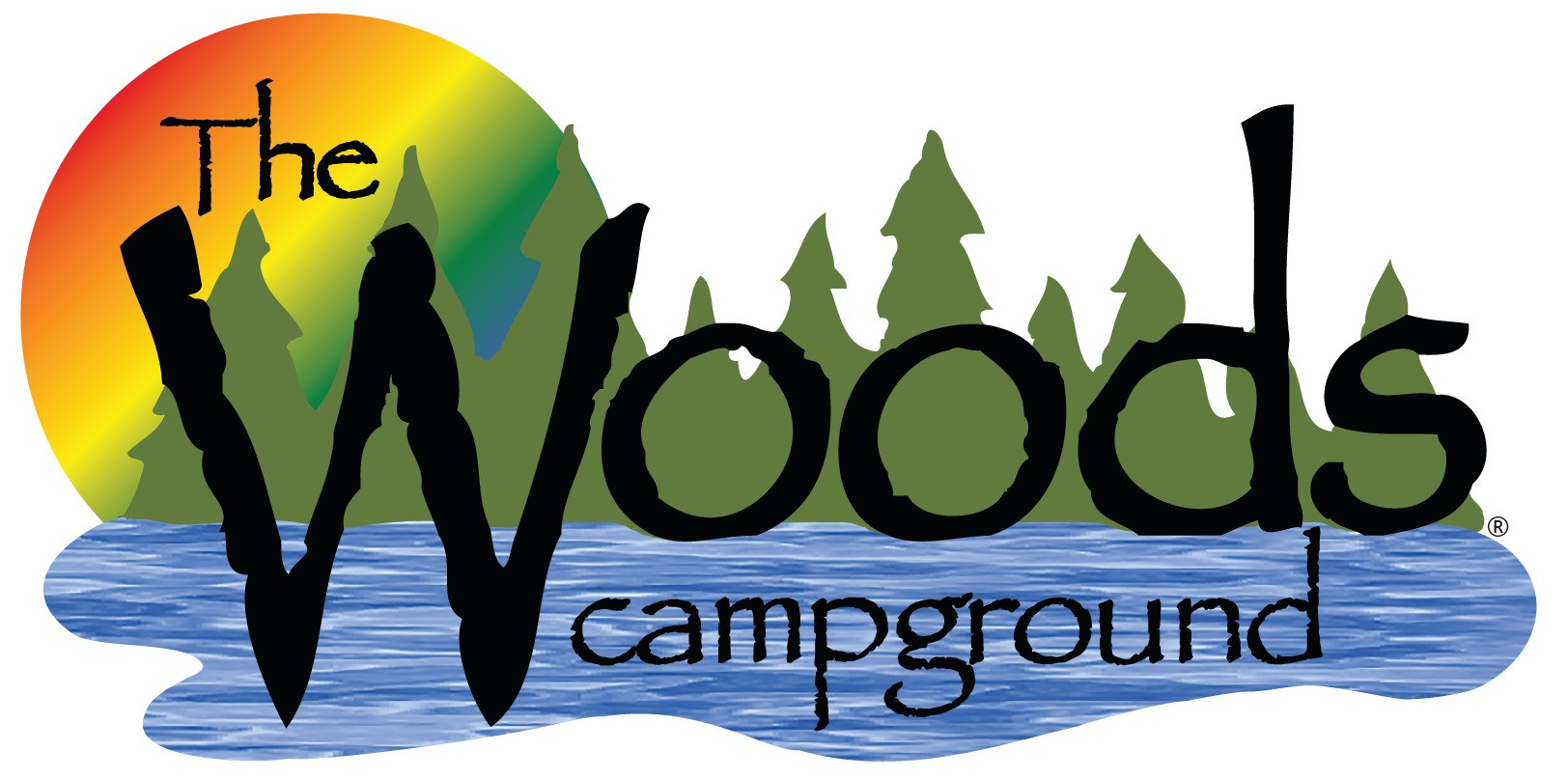 The Leather Community at The Woods
The Leather community is prominent at The Woods throughout the entire camping season and is especially celebrated during our three Leather themed weekends!
Woods Leather Title Holder COmpetition
Each year during the Leather 3 weekend, a competition is held to determine the new Mr./Ms. Woods Leather and Woods Leather Pup.  Winners then represent The Woods Camping Resort…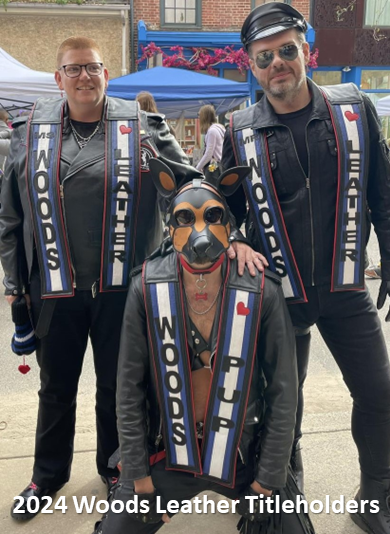 2024 WOODS CALENDAR
We're looking for your amazing photos from camp this year. Send over your selfies, group shots, party looks, costumes, or anything. Don't be shy!
Please submit photos to
Mr.WoodsLeather2024@gmail.com
or through the Woods App. (For printing purposes please send "full size" or "original quality" photos.)
Information on calendar sales to come…
Thank you!  Brian
IG: b_switzer
By submitting photographs, you are certifying that you are the owner of the photograph. All persons photographed have given permission to be included in the 2024 Woods Calendar. You are granting us the permission to use the photograph without a promise of compensation.
2024 Weekends
Leather 1 Weekend:  May 31st – June 2nd
Leather 2 Weekend:  July 19th – 21st
Leather 3 Weekend:  Sept. 13th – 15th
What to expect on Leather Weekends
The Woods Leather Committee
The Leather culture at The Woods is vast and the events are numerous!  We have a committee of dedicated members who organize and produce the events throughout the camping season.  These members assure the basic fundamentals of the leather culture are prominent in each event.
Leather Workshops
During Leather weekends at The Woods, you have the ability to expand your knowledge and understanding if this culture.  Our event organizers arrange a number of workshops covering a variety of topics.
Introduction to Leather: This workshop provides an overview of the history and significance of leather culture in the gay community. It covers topics such as the origins of leather culture, its symbolism, and its evolution over time.
Leather Gear 101: This workshop focuses on the different types of leather gear commonly used in the community, such as harnesses, chaps, vests, and boots. Participants will learn about the materials used, how to care for their gear, and how to incorporate it into their personal style.
BDSM and Leather: This workshop explores the intersection of leather culture and BDSM (bondage, discipline, dominance, submission, sadism, and masochism). It covers topics such as power dynamics, consent, negotiation, and safe practices within the leather community.
Leather Play Techniques: These workshops provide hands-on demonstrations and instruction on various leather play techniques, such as flogging, spanking, and sensory play. Participants will learn about different types of impact toys, safety considerations, and how to create a consensual and enjoyable play experience.
Leather Community and Activism: This workshop will delve into the role of the leather community in activism and social change. It will discuss historical events, such as the Stonewall riots, and how leather culture has been a platform for advocacy and visibility within the LGBTQ+ community.
The Leather Culture
The leather culture in the gay community is a subculture that emerged in the mid-20th century. It is characterized by a strong focus on leather clothing, accessories, and BDSM (bondage, discipline, sadism, and masochism) practices. Leather enthusiasts at The Woods enjoy expressing their shared interests with others by engaging in various activities throughout the camping season.
The leather culture has its roots in the gay motorcycle clubs of the 1950s and 1960s, where leather gear was worn for practical purposes, such as protection while riding motorcycles. Over time, it evolved into a distinct subculture with its own set of values, rituals, and aesthetics.
Within the leather community, there is a strong emphasis on consent, respect, and personal empowerment. Many leather enthusiasts engage in BDSM activities, which can range from mild to intense, depending on individual preferences. These activities often involve power dynamics, role-playing, and the use of various tools and equipment, such as restraints, whips, and paddles.
It's important to note that the leather culture is not limited to the gay community, as people of all sexual orientations can participate and identify with this subculture. The leather community also extends beyond physical spaces, with online communities and events playing a significant role in connecting leather enthusiasts from around the world.
Titleholder's charity work
Each titleholder selects a charity for which to raise funds during their title year.
Ms. Woods Leather, Jordyn Lorentz, is raising funds for the National Alliance on Mental Illness (NAMI)
Woods Pup, Russell Carmody, is raising funds for Leather Heart of The Woods.
Mr. Woods Leather Title Holders
 Year            Mr.                                                         
2005            CJ Smith
2006            CJ Smith
2007            German Gonzalez
2008            ?
2009            ?
2010            Bob Beam
2011             Brent Satterly
2012            Fred Collins
2013            Arne Grandell
2014            Jim Bennett
2015            David Baker
2016            Chuck Widdoes
2017            Todd Apple
2018            Erich Bailey
2019            Matt Honicker
2020            Rodney Altemose
2021             Rodney Altemose
2022            Tommy Patitucci
2023            Glenn Marek-Ramos
2024            Brian Switzer
Ms. Woods Title Holders
Year            Ms.                                                   
2005            Dawn McDermott
2006            Dawn McDermott
2007            Linda Oudheudsden Morgan
2008            ?
2009            ?
2010           Crystal George
2011            Toni Solenne
2012            Donna Simpson
2013            Kim Simpson
2014            Alicia Szabo
2015            Shannon
2016            Lady Desire
2017            Alyssa Durnien
2018            Jeanine D'Andreas
2019            Mar
2020            Donna Simpson
2021             Donna Simpson
2022            – stepped down –
2023            Jessica Harris
2024            Jordyn Lorentz
Woods Pup Title Holders
Year            Pup                                           
2005
2006
2007
2008
2009
2010
2011
2012
2013        The Pup Title began
2014        with the 2023 competition
2015
2016
2017
2018
2019
2020
2021
2022
2023
2024            Russ "Rusty" Carmody
Interested in creating an event for a Leather weekend? Use the for below for review…