RV's & Perm Campsites For Sale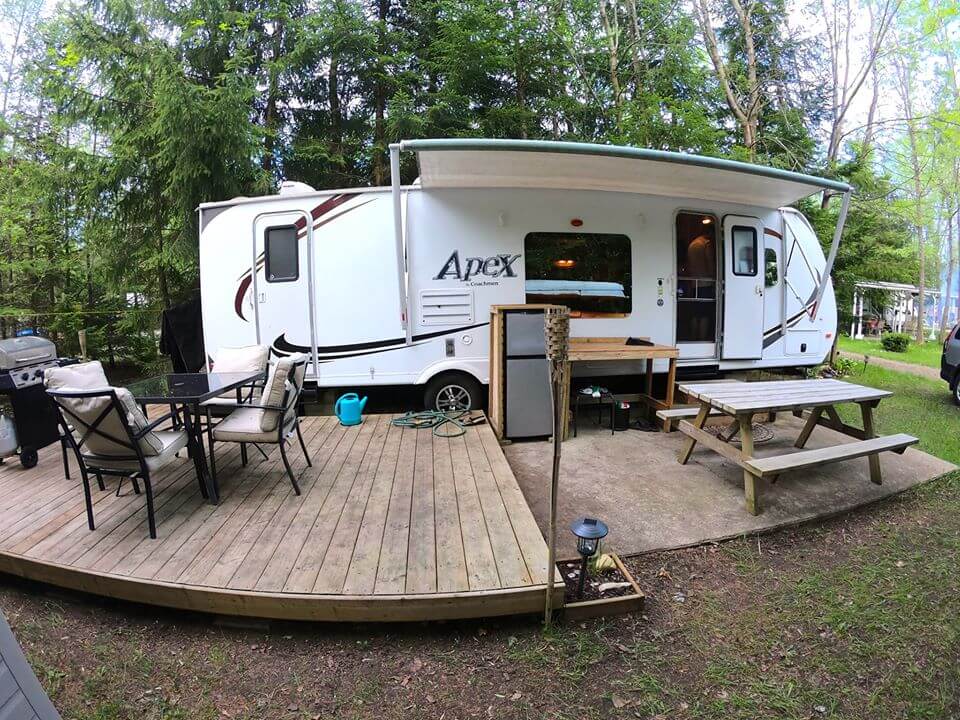 Best Practices
Provide a complete description with year, make, and model.
Describe any extra options beyond the standard model.  Also, list any enhancements you've done to the unit.
Be honest about damage or work required.  Your temporary fix may not be satisfactory to the buyer.  But some buyers like a DIY project.
Look for comps.  See what others are asking elsewhere for your identical RV.  This will help as a backup to justify your price.
Include lots of photos.  And clean up the background in your photos.  Make your bed!  Pick up your undies!  Vacuum your carpet!  Wash the exterior!
Is your camper on a seasonal campsite?  Be sure to indicate whether purchase also includes the rights to that campsite.  Always check with campground management whether this is possible.
Create a listing for your RV on Facebook Marketplace or Craigslist and we can simply link it from this page.  This expands your selling opportunity beyond just The Woods.
How much is my RV worth?