As many Woods guests have seen, there has been a steady increase of the feral cat community at camp. If ignored, continued breeding would expand this population very quickly.
Fortunately, The Woods' very own cat lady, Jeffrey Mark from perm site 36 took it upon himself to help these felines.  
The best way to control a cat population is to get them spayed or neutered. But that's not easy!
Please read Jeff's report of his cat rescue progress this winter and how he accomplished such incredible work!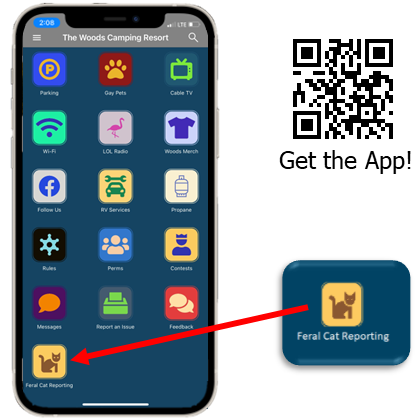 The feral cat reporting tool
There is a new tile on The Woods app which allows Woods guests to report a feral cat at camp. Jeff will receive an instant notification and will try to continue his rescue project during the camping season.
THERE'S AN APP FOR THAT!