LGBTQIA+ Volleyball Play
The Woods has professional-style sand volleyball courts for both recreational and competitive play.
Pre-registration is not required. Interested players should just arrive at the times listed below. Questions?
Contact The Woods' Recreation Manager: dan@thewoods.camp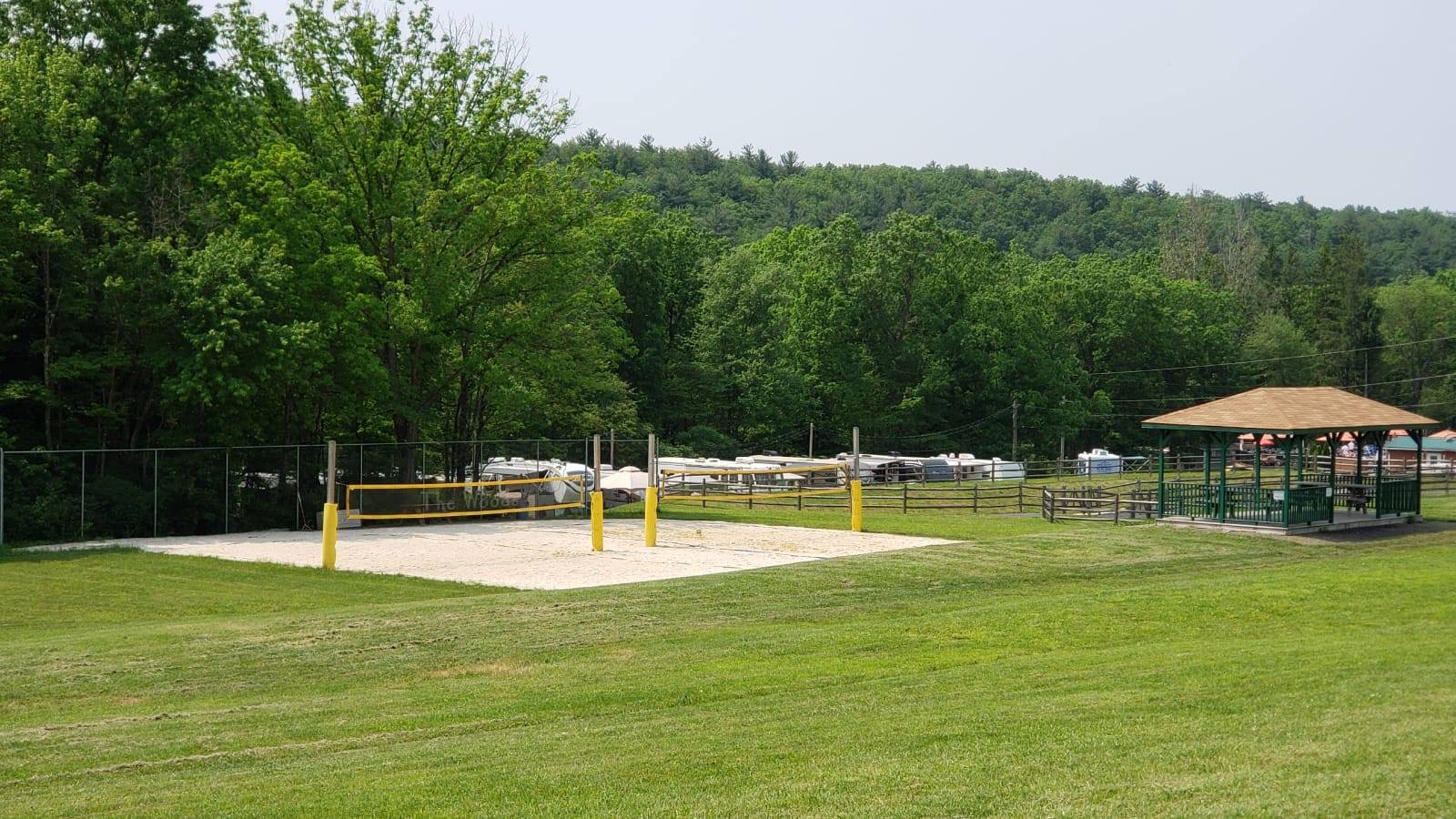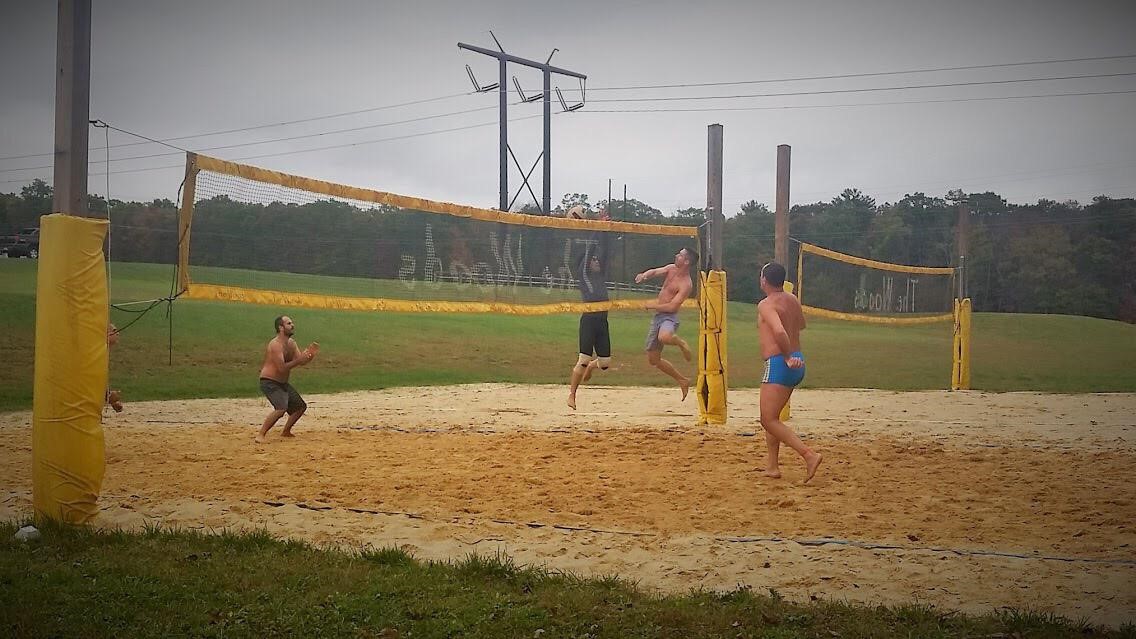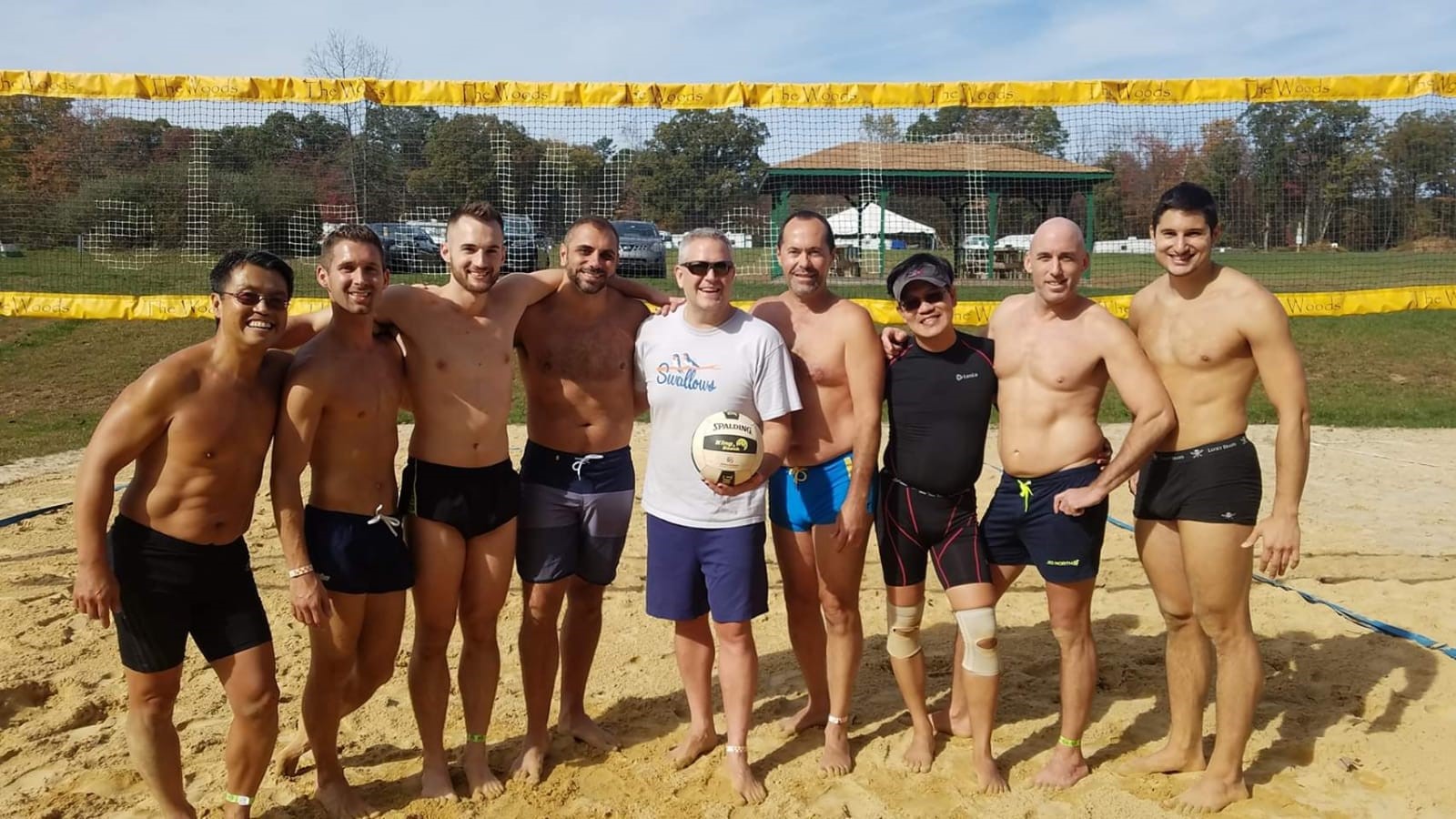 Standard beach volleyball rules will apply.
Competitive play teams will normally consist of 4 players and will be gender blind. Depending on attendance, more or fewer players will be chosen per team.
IN SEASON VOLLEYBALL SCHEDULE:
Saturdays & Sundays from 10 am to 2 pm is competitive play (BB Level).
Saturdays f& Sundays from 2 pm to 4 pm are more social play (B Level).
Recreational play is allowed at all other times.
Competitive round play normally follows a round-robin format.
No registration fee is required, but all players must hold a current campground membership.
B Level – The "B" player:
Is still in the early learning stages of the game but knows the skills.
Knows how to bump, set (a little), and spike.
Has a lot of practice yet to go to be able to do these skills consistently.
Makes mistakes and can't always direct their passes to specific players.
BB Level – The "BB" player:
7/10 passes go to the person they intend.
May have played high school volleyball.
Knows about lifts/doubles, etc.
Understands rotational sequence, offensive concepts (i.e., 5-1, 6-2, etc.), and defensive positions but may be working to solidify those skills.
Knows the footwork of and how to approach hitting effectively.
Solid knowledge of the game and rules.
Skill levels range from Intermediate to Proficient.